Go to the following website for complete info, including links to get your fishing license for the weekend!  If you'd like to ocean fish out of Comox or Campbell River contact Sean at           (250) 703-3664.  We look forward to fishing with you!
http://www.bcfamilyfishing.com/gofish/index.htm
BC Family Fishing Weekend: June 19th to 21st (Father's Day Weekend)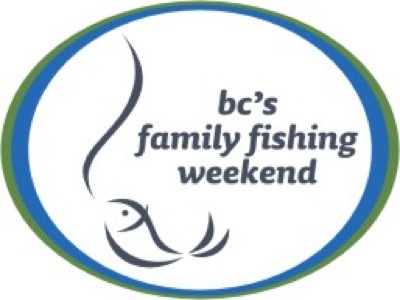 The 2015 BC Family Fishing Weekend takes place June 19th, 20th, and 21st, 2015 – Canadians can try angling within the rules in freshwater using a 3-day FREE licence compliments of the Province of BC!
BC's Family Fishing Weekend is an annual event that allows Canadians to try out angling free of charge by providing fishing equipment and instruction free of charge with the goal of recruiting new anglers and encouraging more BC residents to enjoy our province's world-class fishing opportunities.
You do not have to buy or carry a basic freshwater licence. (Please note: if you plan to fish for a special fish such as Shuswap Trout or fish on classified waters, the basic licence is still free but must be accompanied by the appropriate purchased validation stamp). 
For more information on BC's Family Fishing Weekend, click here.
To find an event in your area, click here.